Do More Than Dine '19
thursday 13 june
arc one gallery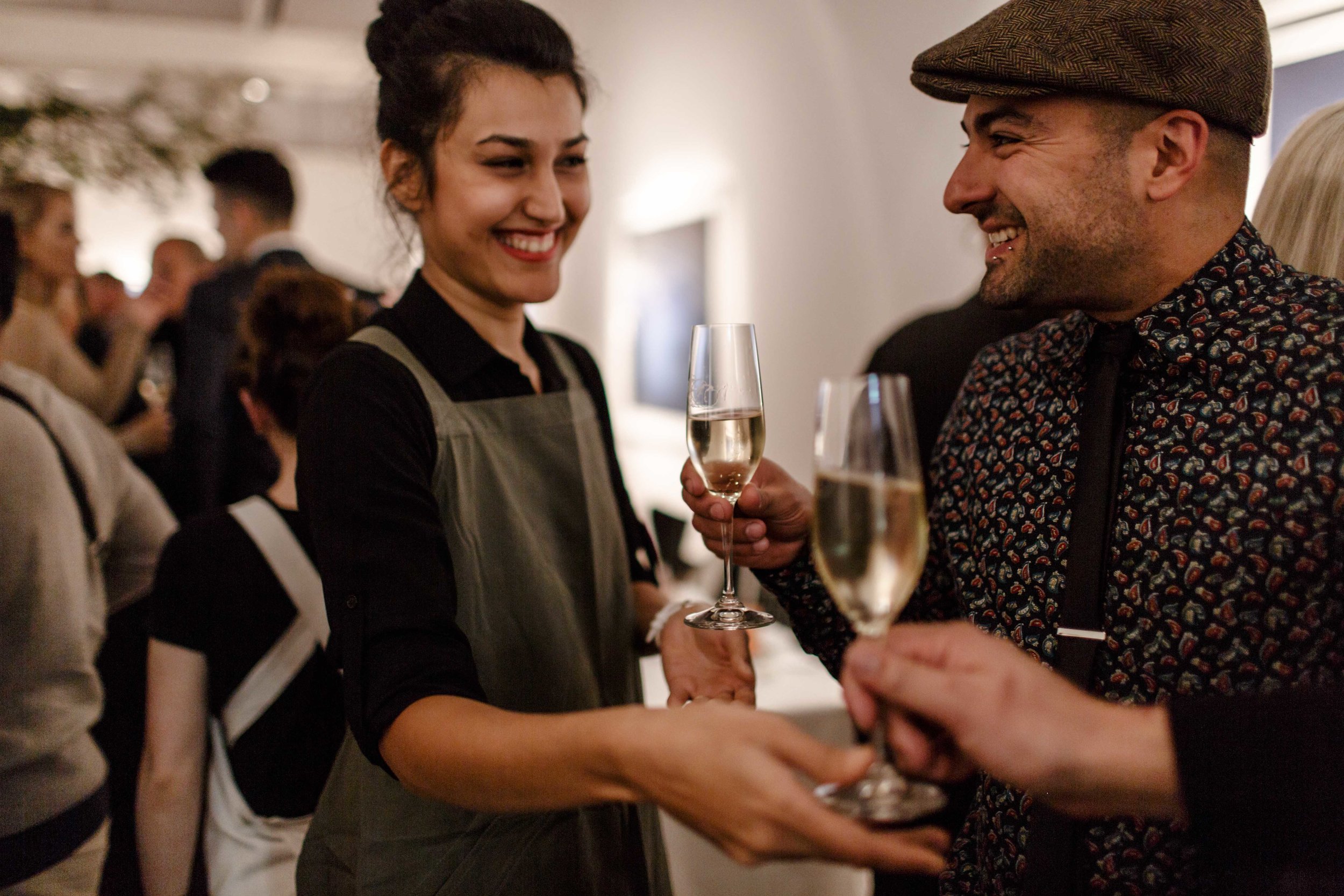 Do More Than Dine '19
An exclusive dinner to raise money for Scarf, a social enterprise using hospitality to transform lives.
Hosted by Matt Preston
Join Scarf for our fourth annual Do More Than Dine fundraising dinner on Thursday 13 June and enjoy an intimate five course dinner with matched wines from some of Victoria's best producers Curly Flat and Punt Road Wines.
Andrew McConnell and his team at Cumulus Inc. are doing the cooking, and six of Scarf's fabulous graduate trainees will be working the floor and sharing stories from their time at Scarf and what they've been up to since graduating.
This will be a night to remember.
Hosted by inimitable Masterchef judge and Scarf Ambassador, Matt Preston, Do More Than Dine will greatly assist Scarf in continuing to transform the lives of young people facing barriers to work. We're aiming to raise at least $65,000 to fund Scarf's hospitality training, mentoring and paid work experience programs.
Our unique programs take place in Melbourne's best restaurants, and grow the skills, confidence and employability of young people seeking protection, and those from refugee and migrant backgrounds. This recent Scarf newsletter explains a little about what we do and why we fundraise.
On the night, there'll be Mystery Envelopes for sale and a 'Money-Can't-Buy' live auction with prizes from the likes of French Saloon, Sunda & The Hotel Windsor, Tulum, Brae, Doveton Fletcher Knives, Boomtown Wine, Matilda, REVEL, Harper & Blohm, Rosa's Canteen and The Spanish Acquisition.
Seats are limited and this event books out quickly, so get in early to avoid missing out.
Event enquiries: liz@scarfcommunity.org.
"I became a Scarf Ambassador because I love the very direct action; taking people who need skills and giving it to them in a very one-on-one way.
I love the fact that Scarf doesn't try and cookie cutter people, they actually really celebrate the people as much as the skills."
- matt preston